Marx Unveils Plans for Penthouses at 10 Grand Central

October 21, 2019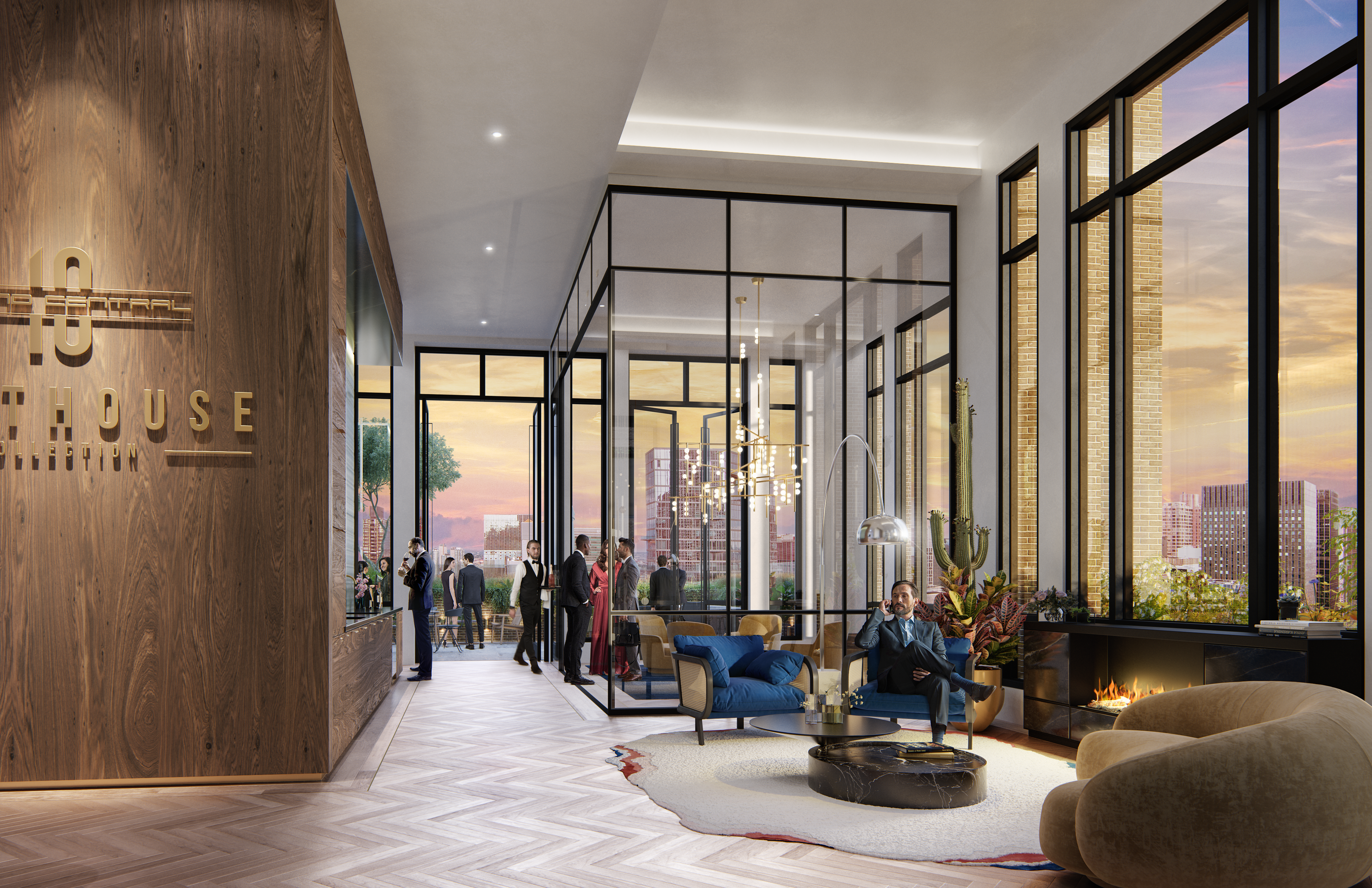 Marx Realty will transform the top five floors at its 10 Grand Central office tower into a suite of penthouse offices, with asking rents of $130 per square foot. They can be configured as 5,000-square-foot single-floor leases or combined into a 10,000-square-foot duplex space or 15,000-square-foot triplex.
The Penthouse Collection at 10 Grand Central will include private elevators from the tower's redesigned lobby. A grand staircase will connect the two uppermost floors.
"The next logical step after bringing our one-of-a-kind hospitality aesthetic to 10 Grand Central was to provide the ultimate office experience for high-end users," said Craig Deitelzweig, president and CEO of Marx Realty. "This penthouse experience will be like nothing else in the New York market."
The company has signed more than 178,000 square feet of leases since unveiling its $48-million repositioning of the 36-story tower. JLL's Cynthia Wasserberger, Sam Seiler, David Kleiner and Carlee Palmer handle leasing.
View the Full Article