Marx Realty Debuts Concierge-Style Software Interface "MarxConnect" At 10 Grand Central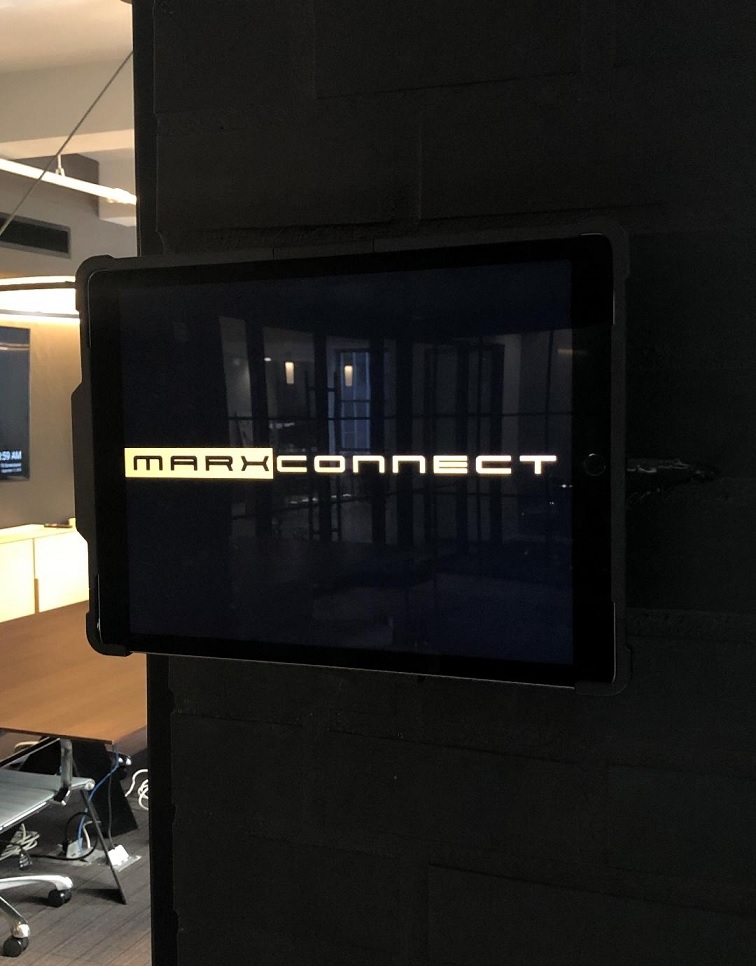 Citybizlist | December 27, 2018
Marx Realty, a New York-based owner, developer and manager of office, retail and multifamily property across the United States, announced the debut of its proprietary software interface, MarxConnect, a closed-source software program that serves as a high-tech service hub for office tenants. The interface, a result of collaboration between Marx Realty and computer science students at Princeton University School of Applied Engineering, will be launched at 10 Grand Central, Marx Realty's 35-story office tower located at 155 East 44th Street in New York in February 2019, upon the unveiling of the building's new lobby. The announcement was made by Craig Deitelzweig, President and CEO of Marx Realty.
"MarxConnect is another example of our ongoing commitment to offering the very best experience to our tenants," said Deitelzweig. "We are wholly dedicated to providing a hotel-like concierge experience for our tenants,from the pre-built office spaces to the new lounge and terrace to the user-friendly access control. MarxConnect will seamlessly integrate into tenants' and guests' day to day experiences while exceeding tenant service expectations."
The cutting-edge technology will be implemented widely across the Marx portfolio and will provide a suite of services, including:
Access and Security. Tenants and their employees will use their smartphone's Bluetooth signal to access the building and elevators, walking seamlessly past the security access points.
Visitor Registration. Visitors will receive an email that will generate a barcode, allowing them to check in without waiting in a security desk queue.
Direct access to the landlord. Tenants will be able to chat directly with landlord representatives.
Scheduling and catering. Tenants will be able to quickly book shared conference rooms and amenity spaces, as well as submit service requests to property management.
The introduction of MarxConnect coincides with the comprehensive repositioning underway at 10 Grand Central. The company is nearing completion ofa $45 million repositioning focused on impactful design, including a relocated and dramatic four-story entry portal, a new lobby reminiscent of members-only hospitality spaces, a well-appointed lounge, a furnished and landscaped outdoor terrace with a firepit and an oversized conference facility as well as pre-built suites with high-end features and finishes at a level not yet seen in the market. Pre-built suites range from 2,500 to 8,000 square feet as well as a 22,000-square-foot full-floor space which Marx Realty will build out to tenant specifications.
"We are eliminating the need for bulky turnstiles and implementing a wireless system that will allow for a seamless and secure experience for every user, saving employees time and increasing productivity," added Deitelzweig. "MarxConnect is the perfect addition to the curated package of services and amenities at 10 Grand Central and we look forward to continually improving our tenants' experience across the Marx Realty portfolio."
David Burns of Studios Architecture provided design and architecture services and a JLL team led by Howard Hersch, Sam Seiler, and Cynthia Wasserberger is handling the leasing effort at 10 Grand Central.
About Marx Realty
Marx Realty is a division of Merchants National Properties (MNP). Founded in 1915, its current portfolio of properties includes over 4.7 million square feet of commercial office, retail and residential space as well as five mixed-use projects currently under development. Marx Realty is vertically integrated and involved in all phases of real estate management, development, construction and leasing. The company's assets comprise 67 properties in 17 states across the continental United States.